Malicious Rebirth debut trailer
Defeat bosses like a boss in PS Vita port.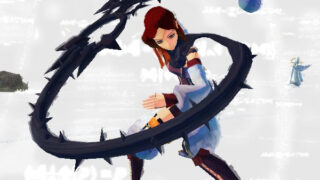 Alvion has released the first trailer for Malicious Rebirth, its upcoming PlayStation Vita remake of PlayStation 3's 2010 downloadable game Malicious.
Additionally, Gamer.ne has new screenshots of the game's costume change function, a feature not available in the PlayStation 3 version. From the game's start, players will be able to change their character's costume. Because costumes not only change their appearance, but their performance, as well, it is important to select a costume to match the stage you're playing.
Malicious Rebirth is due out in Japan on November 22. Watch the trailer below.