Dragon Quest VII 3DS Japanese release date set
Final price also set. Official teaser site launched.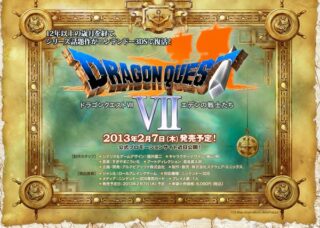 Square Enix has launched the official teaser site for its 3DS remake of the 2000-released Dragon Quest VII. The site reveals a February 7, 2013 Japanese release date and 6,090 yen price point for the upcoming RPG.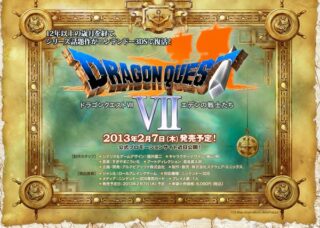 Dragon Quest VII for 3DS follows the same deep story as the original game, but adds new features, such as StreetPass functionality, and is supposedly easier to play. ArtePiazza is handling development. Find some staff credits below.
Scenario and Game Design: Yuji Horii
Character Design: Akira Toriyama
Music: Goichi Sugiyama
Planning and Development: ArtePiazza
Marketing: Square Enix