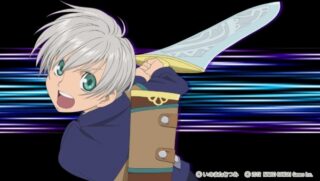 Namco Bandai is planning to release more Tales remakes in the coming future, series producer Hideo Baba has confirmed.
"We are planning to re-release old games to other platforms in the future, because the old games have some origin and offer standard features of the Tales series," Baba told Digital Spy.
"We want to give some opportunities to current fans to play the old titles."
Speaking to JPGames.de, Baba touched on why two notable Tales updates, Tales of Vesperia for PlayStation 3 and Tales of Innocence R for PlayStation Vita, didn't make it overseas.
"Actually, the team is working on many titles and they have to release them in Japan, so the timing is very important," he said. "And also the localization is a big challenge with many problems for the team.
"I would love to release those two titles on the western market, but the timing and the feedback from western branches were not very good at that time. So this is the reason why those games did not make it to the west."
Baba also touched on the subject of his favorite video game. (Super Mario Bros. confuses him.)
"There are way to many games that I really like and so, like a lot of other video gamers, I cannot decide which one I like the most.
"But, as an example, I can take Super Mario Bros. I loved it as a student, although I hate mushrooms and it was very shocking that the hero eats mushrooms and gains new powers from them. Also, I was very confused that he could eat flowers that made him throw fire."
The latest entry in the Tales series, Tales of Xillia, will launch for PlayStation 3 in North America and Europe next year.