Big E3 2013 announcement coming Monday
Venue change? Show dates? Let's guess!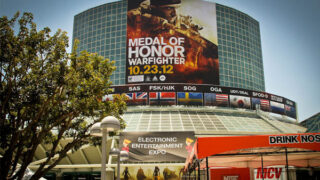 The Entertainment Software Association will make a major announcement regarding E3 2013 on Monday, company vice president Rich Taylor has teased on Twitter. 
"Hey guys," he said. "On Monday I'll be making a big announcement regarding E3 2013, so be sure to follow me for updates and spread the word!"
Following this year's E3 in June, ESA president Michael Gallagher said they've run into issues with the city of Los Angeles, which they were trying to resolve, but were prepared to take the expo elsewhere. Perhaps Monday we'll hear of that outcome.
Thanks, The Verge.