God of War: Ascension single-player, multiplayer trailers
Become Kratos. Or create a Spartan warrior.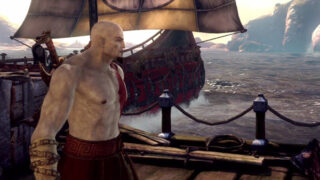 Sony Computer Entertainment and Santa Monica Studio have released two new trailers for God of War: Ascension.
The single-player trailer consists of play portions taken from the game's E3 stage showing, last week. The multiplayer trailer shows off gameplay of the online arena we've seen before in other screenshots and video.
Watch both trailers below.
Single-Player Trailer