Final Fantasy VII Steam re-release leaked
Adding "a host of new online features."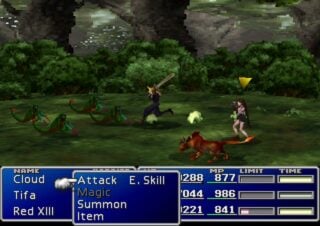 Square Enix is planning a Steam re-release of Final Fantasy VII, it has been outed.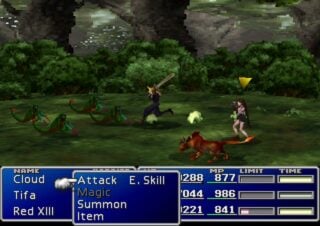 The recently registered domain which first hinted at the coming announcement, FinalFantasyVIIPC.com, went live for a few moments early this morning. A GOG.com forum member was able to capture its contents before it was taken down. Here's a cached version of the page for proof.
The Steam release will include "a host of new online features," including Steam Achievements, "Character Booster," and "Cloud Saves."
"Whether you're a seasoned Final Fantasy VII veteran or exploring this RPG classic for the very first time, show off your in-game accomplishments and put your gaming skills to the test with 36 brand new achievements to unlock. Share your profile with friends online to find out who is the ultimate Final Fantasy fan.
"Find yourself stuck on a difficult section or lacking the funds to buy that vital Phoenix Down? With the Character Booster you can increase your HP, MP, and Gil levels to their maximum, all with the simple click of a button, leaving you to enjoy your adventure.
"Whether you're away from home or simply using a different computer to play, enjoy Final Fantasy VII wherever you are. With cloud save support in Final Fantasy VII you can continue your game progress right where you left off, all you need is an internet connection."
The game will cost $12.54 / £7.99 / €9.99. (U.S. price not official.)