Retro City Rampage: PS Vita off-screen footage
8-bit retro madness in the palm of your hands.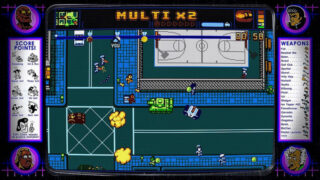 Retro City Rampage, Vblank Entertainment's upcoming downloadable game eight years in the making, was playable during a recent indie game event in Toronto called "PlayStation <3 Canada." The PlayStation Blog posted a 2.5 minute video featuring off-screen gameplay of the title running on PlayStation Vita, as well as commentary from creator Brian Provinciano. Watch it below.
Retro City Rampage is coming to PlayStation Network, Xbox LIVE Arcade, WiiWare, PlayStation Vita, and PC.