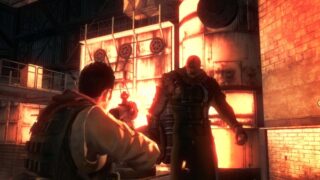 Capcom will release seven brand new missions for the U.S. Spec Ops team and four new versus mode maps for Resident Evil: Operation Raccon City over the coming weeks, it has announced.
The first download mission will launch on April 10 for PlayStation Network and Xbox LIVE, free of chrage. It puts players in the shoes of squad members Harley, Dee-Ay, Tweed, Willow, Shona or Party Girl as they set out to find the evidence that reveals the truth behind the virus outbreak.
A trailer for the set of content can be seen below. Check out some screenshots at the gallery.