Street Fighter X Tekken due for PS Vita this fall, adds 12 new characters
Blanka, Alisa, Elena, and more join PS Vita version.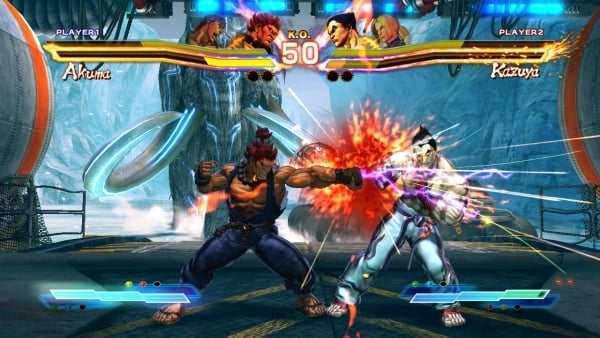 The PlayStation 3, Xbox 360, and PC versions of Street Fighter X Tekken are set to release on March 6 and May 11 (PC), respectively. But the PlayStation Vita version will not arrive until fall, Capcom has said.
The PS Vita version is in for a treat. It will add 12 new characters. From the Street Fighter side, it adds: Elena, Guy, Cody, Sakura, Dudley, and Blanka. And on the Tekken side, it adds: Alisa, Christie, Jack, Brian, Lars, and Lei. Illustrations and screenshots of these characters will be released in future updates.
Thanks, 4Gamer.net.