Tales of Innocence R first DLC announced
Tales-themed apparel goodness.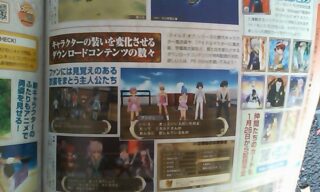 Famitsu this week has the first look at downloadable outfits and a secret dungeon in Tales of Innocence R.
Two different outfit sets are shown: a Tales-themed set, which includes a Jude Mathis (Tales of Xillia) outfit for Ruca, a Sophie (Tales of Graces F) outfit for QQ, and so on; and an Idolmaster set, which includes pink dresses, complete with mini-skirts, for the girls.
You'll also be able to download character cards, pictured right in the scan. We're not sure what they do.
The mystery dungeon is not downloadable. It's simply hidden somewhere in the world, accessible only after you've cleared the game.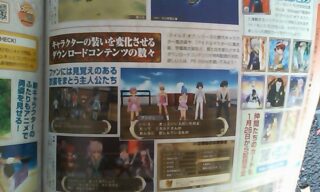 Thanks, My Game News Flash.