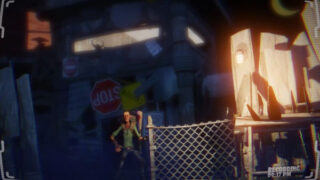 Epic Games announced their latest project at the Video Game Awards this year. A new IP and new direction for Epic, Fortnite looks to be the company's take on the Mojang hit PC game Minecraft.
Before the trailer's debut, Epic design director Cliff Bleszinski told the audience it's a game where you can scavenge and build. In the trailer itself, we see a cast of Brink / Team Fortress 2-style characters scavenging items such as street signs and scraps, building a fort, and protecting themselves from creatures that come out in the night.
Platforms and release date were not announced.
Watch the trailer below.