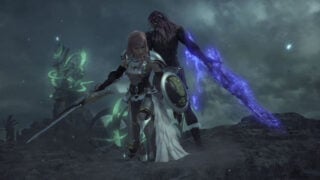 Square Enix officially announced the release dates for Final Fantasy XIII-2 in North America and Europe today, following their initial Tokyo Game Show confirmations.
The RPG sequel will launch on PlayStation 3 and Xbox 360 on January 31, 2012 in North America and on February 3, 2012 in Europe.
Square Enix also re-confirmed downloadable content, "available soon after the release of Final Fantasy XIII-2." More details will be shared "at a later time."
"New World" by Charice will be the game's official theme song.
The game's English Tokyo Game Show trailers (that's right, two!) can be seen below. But beware! Some may agree Square are showing a bit too much. For the single Japanese trailer, see here.