Red Johnson's Chronicles: new screenshots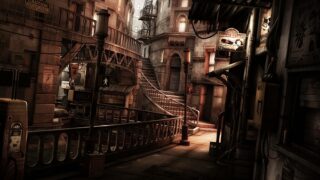 Lexis Numeruque's released brand new screenshots for their upcoming PlayStation Network investigation title, Red Johnson's Chronicles. The game stars Red Johson, a private investigator on the streets of a city with skyrocketing crime rates.
Players will solve puzzles, piece together clues, and question witnesses in investigating a murder. The game's out in Spring.
Check out the new screenshots at the gallery.