Discussionist: Land of the West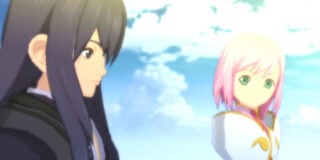 The past week or so has been generous to games looking to find their way out of Japan. Whether it's Hyperdimension Neptunia, Crescent Pale Mist, or Record of Agarest War Zero, each is finding themselves a home in the west.
But what about those games less fortunate? Namco followers, you know where I'm coming from. What about games like Tales of Vesperia (PS3) and Tales of Graces F? Or games like Dream Club and the countless amount of shoot 'em ups that storm Xbox 360? Or MMOs like Dynasty Warriors Online and Uncharted Waters, available on both PS3 and PC in Japan, however, come to North America/Europe as PC-only affairs? What about visual novels like Alchemist's murder-mystery game, Umineko When They Cry?
I've made my point. Localization is an iffy subject. It takes time to complete and is a hassle waiting on. Let's get to the questions.
Why do you think companies like Namco are reluctant to bring over Tales games while companies such as NIS constantly freely bring over games like Neptunia and Trinity Universe, which are usually guaranteed to sell much less? What problems do you believe plague games that we actually do see localized? Are these problems consistent? What can be done to fix them? Are there any games that you believe are a top-notch example of proper localization? And finally, if you could choose a list of three games still a stranger to western lands, what would you bring over?