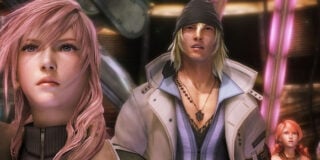 A recent issue of Game Developer magazine sat down with Final Fantasy XIII's Motomu Toriyama and Akihiko Maeda to talk development of the role-playing game. In their extensive interview, the pair reveals that Square-Enix had initially set up "focus groups" for Final Fantasy XIII, however "knew it would be too late to implement most of the feedback from the player test sessions."
In our first Discussionist feature, which we'll begin doing weekly, we want you, our beloved community, to take a crack at the fate of Final Fantasy XIII. Was it a success? Was it a failure? What went wrong? What new concepts did the team introduce that put the game at fault? What new concepts made the game more enjoyable? What should've been different? Was the game worthy of the Final Fantasy name?
You're all a bunch of smart dudes and dudettes. Let's hear what you've got.