Fire-Pro Wrestling and Radiant Silvergun announced for XBLA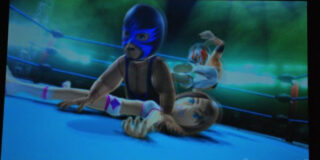 Microsoft has announced two new Xbox LIVE Arcade games during their Tokyo Game Show conference, both in cooperation with two different Japanese developers.
The first, Fire Pro Wrestling, is in development at Spike, who are known for their wrestling titles. It'll make the players Avatar the wrestler, as seen in the image above.
The second game is Radiant Silvergun. You may know this as one of Japan's favorite shooters. It's being crafted exclusively for the Xbox LIVE Arcade in cooperation with Treasure Video Games. It'll support Xbox LIVE co-op play, high-definition visuals, and an "Ikaruga" mode.
Stay tuned as the conference continues.
Thanks, JoyStiq.