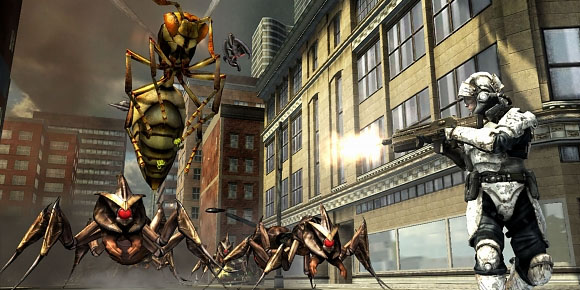 D3Publisher has officially announced Earth Defense Force: Insect Armageddon for Xbox 360 and PlayStation 3 today. The game was initially leaked during the GameStop managers conference this year. It's due for release in Spring 2011.
Insect Armagaddeon stays classic to the series' roots being a co-op multiplayer arcade shooter that has players killing thousands of bugs in a city invaded.
It'll include a Campaign mode that up to three players can complete together online, a six-player Survival mode pitting players against a nonstop horde of alien insects, over 150 weapons and four upgradable armor sets.
A teaser trailer has been released. View it below:
For the first two screenshots, box art, and the logo, visit the gallery.