Honor of Kings: World 'Multiplayer Combat' trailer
A world where treasures are buried and challenges arise.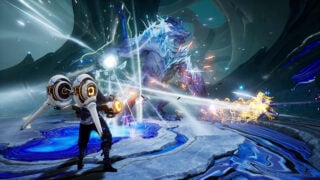 Publisher Tencent Games and developer TiMi Studio Group have released a new multiplayer combat trailer for Honor of Kings: World, its upcoming open-world action RPG based on the mobile game Honor of Kings.
Here is a brief description of the game, via Tencent Games:
Master a host of mighty skills as you roam this continent of vastness and possibilities. Embark on a journey that will captivate your eyes and heart. Experience new wonders, encounter a colorful cast of characters and leave your mark on long-lost ruins.

"Only the relic can grant me the answer."

Get ready to embark on a fantasy journey in a world of discovery, wonder and adventure.
Watch the trailer below.
Multiplayer Combat Trailer