Shinji Mikami to leave Tango Gameworks [Update]
Studio founder and head to depart in the "coming months."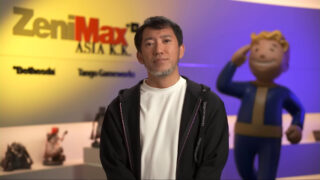 Tango Gameworks founder Shinji Mikami will leave the studio in the "coming months," Bethesda Softworks senior vice president Todd Vaughn announced in companywide email verified by TrueAchievements.
"I am writing today to let you know that studio head Shinji Mikami has decided to leave Tango Gameworks in the coming months," Vaughn said in the email. "Mikami-san has been a creative leader and supportive mentor to young developers at Tango for 12 years through his work on The Evil Within franchise, Ghostwire: Tokyo, and of course, Hi-Fi RUSH."
Mikami, who is best known as the creator of the Resident Evil series during his 16 years at Capcom, founded Tango Gameworks in March 2010, and it was acquired by Bethesda Softworks parent company Zenimax Media in October that year.
At Tango Gameworks, Mikami directed the horror game The Evil Within, and served as an executive producer on The Evil Within 2, Ghostwire: Tokyo, and the recently launched Hi-Fi RUSH.
In the email, Vaugn also said that Hi-Fi RUSH was "one of the most successful launches for Bethesda and Xbox in recent years," and that it has "generated significant positive momentum for the business and Tango."
Update: Here is the official message from Bethesda Softworks on Mikami's departure:
We can confirm that Shinji Mikami has decided to leave Tango Gameworks in the coming months. We thank him for his work as a creative leader and supportive mentor to young developers on The Evil Within franchise, Ghostwire: Tokyo, and, of course, Hi-Fi RUSH.

We wish Mikami-san well in the future and are excited by what lies ahead for the talented developers at Tango.

—Bethesda