Ikki Unite launches February 15
This time it's time to unite.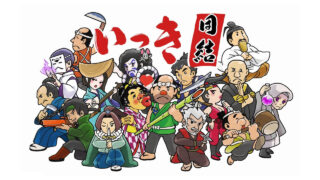 16-player roguelike action game revival Ikki Unite will launch for PC via Steam on February 15, SUNSOFT announced.
Here is an overview of the game, via its Steam page:
About

"You can't riot with just one or two people!"

The legendary "bad game" (kusoge) that once had people scoffing is back, and this time it's time to unite!

It's the autumn harvest, a time to rejoice in the fruits of labor, but a swarm of locusts ravage the land! The village is in trouble, and yet the collectors still demand taxes… So let's start a rebellion and get our rice back, and protect our village! This time we aren't alone! It's time to "Ikki Unite" with up to 16 people!

It's the most casual of online cooperative games with simple controls and satisfying gameplay! Cooperate and dodge bullets to defeat the enemies, and collect items. Head towards the Daikan Yashiki!

This is roguelike action… but united!
Watch a new trailer below.
Official Trailer
English
Japanese