The Forest of Drizzling Rain remake launches this fall worldwide
Localized in English, Japanese, Korean, and Chinese.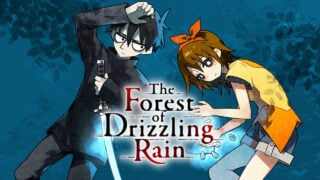 The October 2021-announced remake of The Forest of Drizzling Rain will launch for PC via Steam this fall worldwide, publisher Vaka Game Magazine and developer Hoshikuzu KRNKRN (Makoto Sanada) announced. It will support English, Japanese, Korean, Simplified Chinese, and Traditional Chinese language options.
Here is an overview of the game, via its Steam page:
About

First released on Freem! October 11, 2013, the exploration horror game The Forest of Drizzling Rain is now coming to Steam with a full remake! Playing as Shiori Kanzaki, you will get to enjoy her visit to Azakawa Village, right up until you are plunged into a world of fear. Every aspect of the game, from the story to the visuals, has been updated in this compete remake of the original from nine years ago.

More endings to choose from, including bad endings with story lines at every turn, even from very beginning of the game. There are additional late game ending routes and even a special scenario for players who conquer all of the endings.
A second chapter has been added in the middle during which you can freely walk around the map of beautiful Azakawa Village. Chat with some of the more colorful villagers, or spend your time fishing in one of the minigames while enjoying this new scenario.
Who knows, maybe Shiori's accomplishments during the day will have an effect on her nighttime conversations with Suga.
Meet new characters with new story lines. There are many completely new additions to the story that never appeared in the manga or novels!
Enjoy the same polished finish and delicate attention to detail found in later titles such as Angels of Death, with newly rewritten conversations and events, and a complete remake of the map.
The Taking Spirit is a shocking new scenario which paints a deeper picture of the sad truth that has haunted Azakawa Village for the past several hundred years.

And that's not all. This full remake definitely has plenty to offer. Even veterans of the original freeware version are likely to find themselves repeatedly diving in to enjoy the refreshing new gameplay.

One unassuming female college student, one tiny village, and one long night filled with incomprehensible fear. Why don't you try exploring Azakawa Village, and perhaps you can expose the hidden truth while you're at it.
Story

All alone following the death of her parents, Shiori Kanzaki happens to run across an old photograph in their bedroom. In that photograph, which bears the unfamiliar inscription "Azakawa Village," is a young Shiori with her parents, along with another man old enough to be her grandfather.

Shiori goes looking for that village and pays a visit to the local museum, where she meets Kotaro Suga. Suga, the museum curator, strongly urges her to leave the village immediately.

When Shiori continues exploring Azakawa Village, a secret truth gradually comes to light. What will her reaction be once all is fully revealed?

About Makoto Sanada

Makoto Sanada is a Japanese video game designer. His debut title, The Forest of Drizzling Rain, drew lots of attention when it was first made available on the Internet in October of 2013. And it continued to grow in popularity as translations appeared from volunteers in countries all around the world. His next game, Angels of Death, released in installments by Game Magazine (formerly NicoNico Game Magazine) starting in August of 2015 and continuing until the following February, saw an anime adaptation and went on to become a big hit. Together, both titles have garnered a wide fan base of all ages with their various multimedia releases including novelizations and comic adaptations.

Crossing the boundaries between entertainment and literature with their sensitive character portrayals and bold plot lines, Makoto's stories have become hugely popular among fans both young and old.
Watch the reveal trailer below. View the first screenshots at the gallery.
Announce Trailer
English
Japanese
Korean
Simplified Chinese
Traditional Chinese