Experience 15th anniversary trailer teases new titles
Dungeon RPG developer celebrates its 15th birthday on April 1.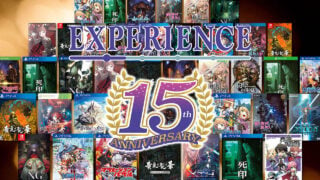 Experience has released a new trailer and launched a website in celebration of its 15th anniversary. The dungeon RPG developer was established on April 1, 2017.
The trailer highlights several upcoming Experience titles including:
Undernauts: Labyrinth of Yomi Experience Selection (budget price) version for PlayStation 4 and Switch due out on April 28
Shinigami: Shibito Magire for PlayStation 4 and Switch due out on September 15.
An unannounced dungeon RPG featuring cute girl characters and monsters due out in 2023.
The company's 15th anniversary title, which will challenge a new genre and promises to take players on a new adventure. Information will be announced in 2023.
Watch the trailer below.