New Project Awakening footage showcased at Cygames Tech Conference
First new look at the game since September 2018.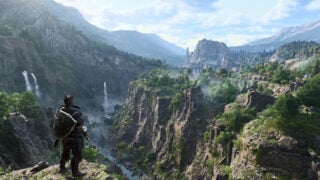 Cygames debuted new footage of its September 2018-announced action RPG Project Awakening during a Cygames Tech Conference session on procedural background creation tools and rendering features for open worlds in its Cyllista Game Engine.
While official news on the game has been silent since its initial announcement, it has been mentioned here and there in tech-related discussions. For example, during a CEDEC 2020 presentation on September 2, 2020, Cygames mentioned, "At Cygames, we are currently recruiting staff to work with us on developing the Cyllista Game Engine, as well as to create Project Awakening, the first game built on the Cyllista Game Engine." And during a Famitsu interview in May 2021, Project Awakening director Junji Tago said the game and engine are being developed in tandem and mutually influence each other.
Project Awakening was announced for PlayStation 4.
Watch the footage below.
Thanks, ResetEra.