Embracer Group expects to acquire another 37 or so studios in the next 12 months
Talks already underway.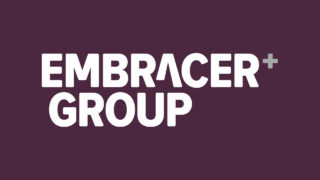 Embracer Group—parent company of THQ Nordic, Deep Silver, Saber Interactive, Koch Media, and many more—plans to acquire around 37 new studios in the next 12 months, it said in its second interim report for fiscal year 2021 / 2022.
"In the past 12 months, we have made 37 acquisitions and expect to do a similar amount of transactions over the coming 12 months," reads the report. "We currently have a large range of active processes and dialogues, including a good number of signed exclusive term sheets."
Some of the studios Embracer Group has acquired in the past 12 months include 3D Realms, Aspyr Media, CrazyLabs, Demiurge Studios, DigixArt, Easy Trigger, Force Field, Fractured Byte, Flying Wild Hog, The Gearbox Entertainment Company, Ghost Ship Games, Grimfrost, Slipgate Ironworks, Zen Studios, and more.