UNDECEMBER 'Concept' and 'Skills' trailers, teaser website opened
Hack-and-slash RPG due out in 2021.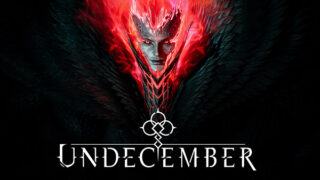 Publisher LINE Games and developer Needs Games have released a new trailer and opened the teaser website for hack-and-slash RPG UNDECEMBER.
UNDECEMBER is built with Unreal Engine 4 to vividly depict the thrill of exploring dark dungeons and hunting monsters in classic hack-and-slash RPGs. A wide array of both player-versus-environment and player-versus-player contents will be offered to keep players engaged.

First unveiled during LINE Games' lineup announcement event "LPG 2021" held earlier this year, UNDECEMBER has been gathering interest of enthusiastic gamers as a new multiplatform hack-and-slash RPG for both mobile and PC. UNDECEMBER will be serviced in the second half of 2021.
UNDECEMBER is due out for PC via Steam and FLOOR, iOS, and Android in 2021.
Watch the trailers below.
Concept Trailer
Skills Trailer