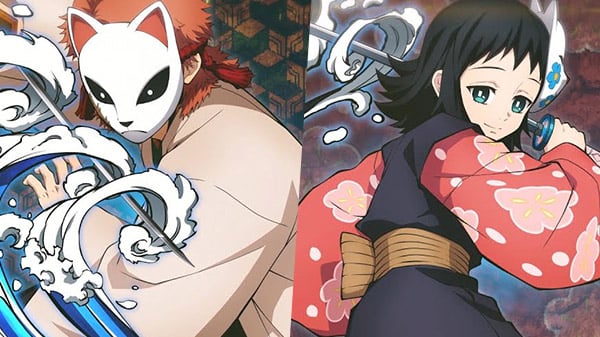 Publisher Aniplex and developer CyberConnect2 have released new footage and screenshots for Demon Slayer: Kimetsu no Yaiba – Hinokami Keppuutan introducing characters Sabito and Makomo, who are playable in the game's "Versus Mode."
Sabito and Makomo are a young boy and a girl who wear fox masks that Tanjiro Kamado met while training on Sagiri Mountain. Also trained by Sakonji Urokodaki, the pair fight using "Water Breathing."
The following character visuals for Sabito and Makomo were created by CyberConnect2 based on their in-game 3D models:
Aniplex previously introduced Sakonji Urokodaki, Giyu Tomioka, Zenitsu Agatsuma, Inosuke Hashibira, Tanjiro Kamado, and Nezuko Kamado.
Demon Slayer: Kimetsu no Yaiba – Hinokami Keppuutan is due out for PlayStation 5, Xbox Series, PlayStation 4, Xbox One, and PC via Steam in 2021 in Japan. Watch seven minutes of Versus Mode gameplay here.
Watch the footage below. View the screenshots at the gallery.
Sabito
Makomo