Kadokawa Corporation forms capital alliance with CyberAgent and Sony to strengthen game and animation businesses
Mutual exploitation of each company's business, expertise, and strengths.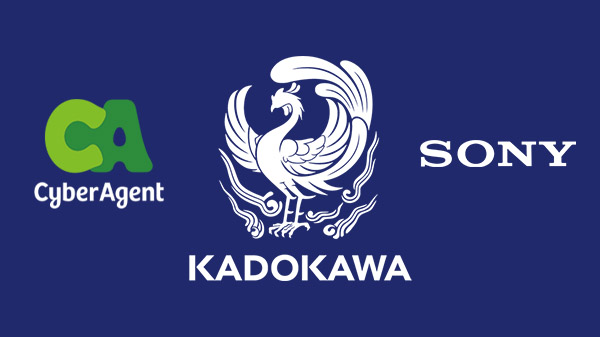 Kadokawa Corporation has formed a capital alliance with CyberAgent and Sony to strengthen its game and animation businesses, the company announced in its financial results presentation for the third quarter ended December 31, 2021.
"To strengthen the Global Media Mix Strategy that primarily aims to expand Kadokawa's IPs worldwide, discuss cooperation with CyberAgent, Inc. and Sony Corporation for mutual exploitation of each other's business, expertise, and other strengths," the presentation reads.
The alliance will allow Kadokawa Corporation to "enhance IP development and rollout in the game domain," "enhance rollout in the animation domain," and "effectively use platforms and involve cooperative initiatives."
Each company brings a different strength to the alliance:
CyberAgent – Development and operation strength for smartphone games.
Kadokawa Corporation – Content strength to constantly create IPs composed of a diversified portfolio.
Sony – Global expansion power of animation and consumer games.
Through this alliance, Kadokawa Corporation is aiming for:
The creation, development, and acquisition of new IPs.

Investment for development including acquisition of rights.
Investment in and buyout of content holders.

The maximization of use of existing IPs

Multimedia rollout centered on animation and games.
Global rollout.
Both CyberAgent and Sony will be issued 1,422,475 shares of Kadokawa Corporation through third-party allocation, giving each company 1.93 percent ownership.