Princess Connect! Re: Dive now available in the west
Cygames' animated RPG adventure out now in English.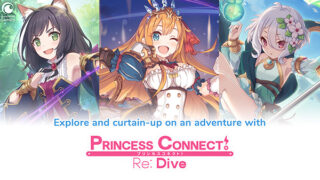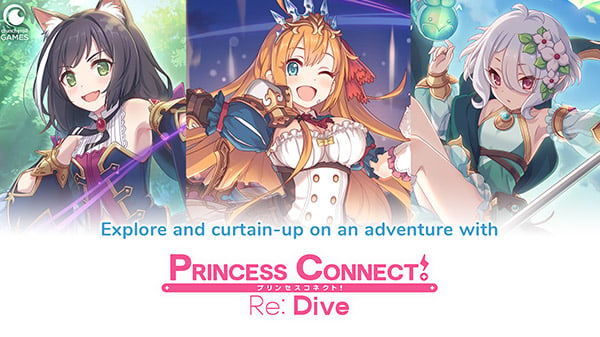 Cygames-developed RPG Princess Connect! Re: Dive is now available for iOS via the App Store and Android via Google Play in the west.
Princess Connect! Re: Dive first launched in February 2018 in Japan, followed by August 2018 in Taiwan, Hong Kong, and Macau, March 2019 in South Korea, April 2020 in China, and September 2020 in Thailand. The game has also been adapted into an anime, the first season of which ran from April to June 2020. A second season is currently in production.
Here is an overview of the game, via its store pages:
About

A tale that resonates: the tremendously popular RPG, Princess Connect!, is here for a global audience.

Princess Connect! Re: Dive is finally available worldwide! A blockbuster title that enveloped Japan and China with its success, the game arrives upon new shores thanks to an exciting collaboration between Crunchyroll Games, Cygames, and Funplex.

Begin your journey across the land of Asturm with your one-of-a-kind Princess Knights!

Key Features

A Wondrous Tale Told Through Beautiful Animation

Mesmerizing cinematics produced by the renowned Wit Studio!
Full of story and wonderfully animated scenes!

Simple Yet Deep Real-Time Battles

Charming Princesses partake in spirited real-time battles!
Just tap to activate their Union Bursts and gorgeous cut-in animations!
Select characters with unique skills to form your favorite team!

Evolve and Deepen Your Bond With Your Princesses

Evolve and strengthen the characters by leveling up and equipping epic weapons!
Cultivate your bond with each Princess and unlock special story content!

Cast and Staff

Voiced By Your Favorite Actresses! – More than 50 Princesses exceptionally voiced await you in Asturm!

Pecoline (voiced by MAO)
Kokkoro (voiced by Miku Ito)
Cal (voiced by Rika Tachibana)
Yui (voiced by Risa Taneda)
Hiyori (voiced by Nao Toyama)
Ray (voiced by Saori Hayami)
Hatsune (voiced by Ayaka Ohashi)
Miyako (voiced by Sora Amamiya)
Maho (voiced by Maaya Uchida)

Main Theme Composition
Main Scenario
Watch the launch trailer below.