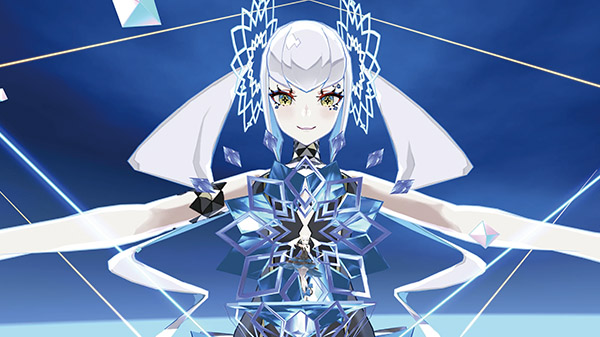 MyDearest will release virtual reality visual novel ALTDEUS: Beyond Chronos for PC via Steam on February 19 for $29.99 / 4,982 yen and for PlayStation VR on April 15 worldwide, the developer announced.
In Japan, the PlayStation VR version will be available both physically and digitally. In addition to the 4,980 yen standard edition, a 2,500-print limited edition will also be available for 8,980 yen. Pre-orders for both editions are available now at retailers such as Amazon Japan.
"Bringing the ALTDEUS experience to Steam and PlayStation VR means that more players can see this amazing world we spent so much time making," said MyDearest game director Haruki Kashiwakura in a press release. "After Oculus Quest players made ALTDEUS the highest-rated game on the Oculus Store with so many great reviews, we're confident VR fans of all kinds will enjoy diving into the future for themselves."
ALTDEUS: Beyond Chronos first launched for Oculus Quest and Rift in December 2020 with English and Japanese audio, and English, Japanese, Chinese, German, and French text support.
Here is an overview of the game, via MyDearest:
Step into the shoes of android super-soldier Chloe in a story set 200 years after TOKYO CHRONOS. Fight to save humanity from the Meteoras, massive aliens that conquered Earth's surface. Battle in the Makhia, giant robots designed to slay the invaders, deploying tactical defenses and wielding massive Rail Cannons in battle.

In Adventure mode, explore the planet's last refuge, Augmented Tokyo. Get to know the residents of this underground city and take in concerts from this world's virtual celebrity, Noa, who also serves as Chloe's co-pilot. Discover branching paths with the help of the Libra system, which guides Chloe toward certain choices, and deploy the Ariadne system to travel back to previous decisions to alter the course of fate and uncover multiple endings in a 15 to 20 hour story.

ALTDEUS: Beyond Chronos features some of Japan's most remarkable anime talent, with a memorable cast of characters designed by renowned character artist LAM with both English and Japanese voice acting. Notable J-Pop singers set the tone with an all-new song by ASCA (Fate/Apocrypha, Sword Art Online, TOKYO CHRONOS) called "DESIRE." and performances by R!N Gemie (PROMARE, Attack on Titan Season 2).
Visit the official website here.