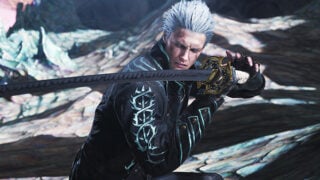 Capcom has released the launch trailer for the Devil May Cry 5 downloadable content "Playable Character: Vergil," which is available now for $4.99.
Here is an overview of the downloadable content, via Capcom: "Wield Yamato, Beowulf, Mirage Blade, and powerful Devil Trigger forms as Vergil takes on all 20 Missions, Secret Missions, and the brutal Bloody Palace!
Devil May Cry 5 is available now for PlayStation 4, Xbox One, and PC via Steam.
Watch the trailer below.