Pocky & Rocky 2021 coming west in 2021
Natsume Atari-developed title published by... Natsume.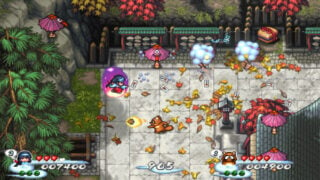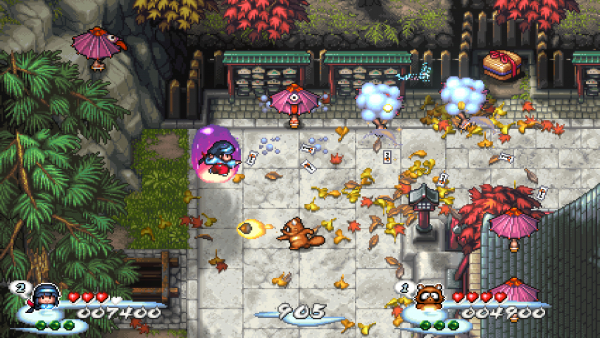 Natsume will publish the newly announced shoot 'em up sequel Pocky & Rocky 2021 (working title) developed by Natsume Atari's Tengo Project team in the west in 2021, the company announced. Neither Natsume or Natsume Atari have officially announced platforms, but the initial announcement in this week's issue of Weekly Famitsu lists the game for Switch.
"We are very excited to be working together with Natsume Atari and its Tengo Project team to bring the latest chapter of the series to the west!" said Natsume president and CEO Hiro Maekawa in a press release. "Pocky & Rocky 2021 is a sequel that will be released more than two decades after the release of the original title for SNES. We hope that Pocky & Rocky 2021 will not only cater to fans who used to play the game, but also to new players!"
Tengo Project programmer Toshiyasu Miyabe added, "It is a joy to continue Pocky and Rocky's adventures over twenty-five years later with the same development team. We are excited to be developing Pocky & Rocky 2021 to reach a new generation of gamers and reconnect with players who are already familiar with the bold pair, Pocky and Rocky, and their fun adventures. Stay tuned in the coming months as we reveal more about the mystery that awaits!"
Here is an overview of the game, via Natsume:
About Pocky & Rocky

Pocky & Rocky follows the adventures of a young Shinto shrine maiden named Pocky and her companion, Rocky the raccoon, as they attempt to save a group of creatures known as the Nopino Goblins. Gameplay takes place from a top-down perspective and features both single-player and cooperative modes.

About Pocky & Rocky 2021

Pocky & Rocky 2021 is a sequel to Pocky & Rocky, a sequel to the action-shooting game series KiKi KaiKai, which first appeared as an arcade game from Taito Corporation in 1986 and is being developed under license from Taito Corporation.

Pocky & Rocky 2021 is a multi-directional scrolling shooter in the classic 16-bit style with improved graphics, sound, and fun! The adventures of Pocky and Rocky begin again!

Pocky & Rocky 2021 is the third installment in the original shrine maiden shooting series. The new game is being developed by the original development team, Tengo Project.