Bloomberg: Nintendo boosts Switch production orders to as high as 30 million units for fiscal year ending March 2021
Nintendo aims to meet increased demand.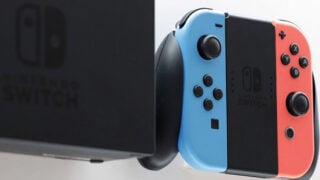 Nintendo has asked assembly partners to increase production of Switch units to as high as 30 million units for the current fiscal year, which ends on March 31, 2021, according to a Bloomberg report (English, Japanese) citing people familiar with the company's strategy.
While Nintendo reportedly raised production orders to 25 million units in early August in efforts to keep up with the ongoing Switch demand brought about by the success of Animal Crossing: New Horizons and the COVID-19 pandemic, the people told Bloomberg that it has proven insufficient, with assemblers now operating at 120 percent.
Bloomberberg reiterated that Nintendo is preparing to release an upgraded Switch model and "beefed-up games lineup" for 2021, which was first reported back in August, and added that several third-party game developers who spoke to the outlet on the condition of anonymity said that Nintendo asked them to make their games 4K resolution-ready.
A Nintendo spokesperson declined to comment when contacted by Bloomberg.