Headup Games to announce two world premieres, four games for next-gen consoles, and more at Gamescom 2020
Headup Games bringing a lineup of 10 titles to the show.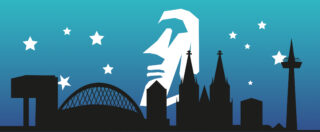 Headup Games will share "tons of news" during the week of Gamescom 2020, including two exclusive world premieres and "four brand-new games" for next-generation consoles.
The company's Gamescom 2020 plans are as follows:
Two exclusive world premieres.
Bringing four brand-new games to the next generation of consoles.
A packed bag of ten great independent games to be shown throughout the event.
A first look at and hands-on with Headup Games' very first own internal game production, the upcoming multiplayer sandbox RPG Tinkertown (Steam page).
Thousands of square feet of virtual booth space at the Indie Arena with playable demos, brand new trailers, merchandise corner, and much more…
Gamescom 2020 will run digitally from August 27 to 30.