Dragon's Dogma original anime series debut trailer
Premieres September 17 on Netflix.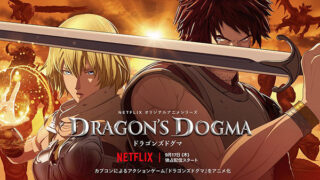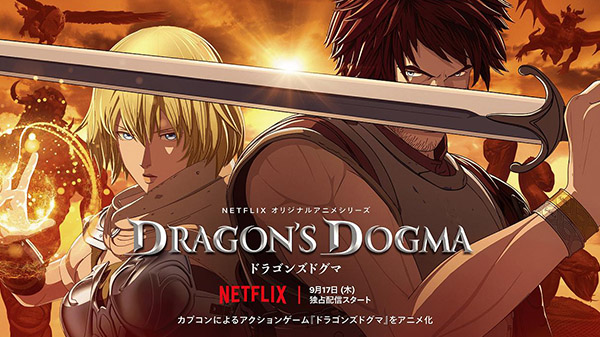 Netflix has released the debut trailer for its Dragon's Dogma animated series, which will premiere on the streaming service on September 17.
Here is an overview of the story, via Netflix:
About

Dragon's Dogma, the global hit open-world action game, was released by Capcom in 2012 and has sold five million copies around the world (as of March 31, 2020). After being brought back to life as the "Arisen," one man must battle monsters representing the seven deadly sins as he seeks revenge on the dragon that stole his heart. This epic action-adventure story is reborn as an animated series!

This series is produced by Sublimation, a company that specializes in CG animation and has received consistently high praise for their released projects. In 2019, Netflix and Sublimation entered an overarching partnership to produce anime series. Ready to take the world by storm, Dragon's Dogma represents an incredible fusion of 2D animation and Sublimation's amazing CG technology!

Story

After more than 100 years, the dragon suddenly appeared and consumed the village.

Ethan confronts the dragon to protect his beloved family, but his heart was taken by the dragon. Ethan, who seemed to have died, revives as the "Arisen" and embarks on a journey to regain his heart with Hannah, the Pawn who suddenly appeared in front of Ethan.

While continuing the journey, Ethan will battle with monsters that embody the seven deadly sins, but each time he defeats the monster, he himself will also gradually lose his humanity…

Staff

Original Developer: Capcom
Director: Shinya Sugai
Executive Producer: Taiki Sakurai (Netflix)
Co-Producer: Hiroyuki Kobayashi (Capcom), Takashi Kitahara (Capcom)
Script: Kurasumi Suyama
Character Design: Kaoru Nishimura
Animation Production: Sublimation
Watch the trailer below.