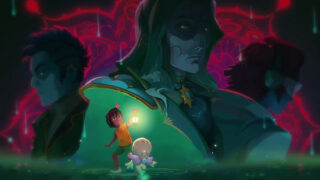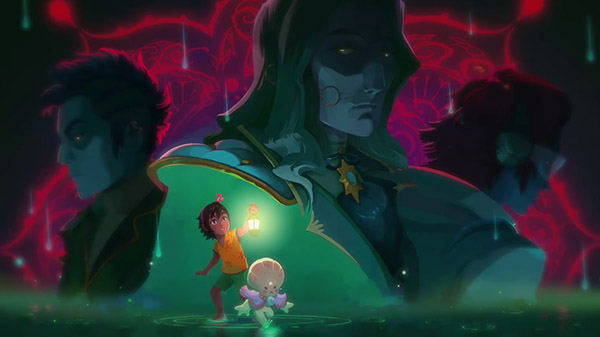 Chibig Studio has released the official story trailer for farming adventure game Summer in Mara, which is due out for Switch and PC via Steam on June 16, and later for PlayStation 4 and Xbox One.
Here is an overview of the game, via Chibig Studio:
About

Summer in Mara is a summer adventure with farming, crafting, and exploring mechanics set in a tropical archipelago.

Summer in Mara is a single-player experience in a calm, relaxing environment, with a handmade look and an exciting narrative. You will be Koa, a little adventurer girl who wants to explore the world that surrounds her.

In Summer in Mara you'll have to take care of your own island, harvest your crops, create new tools and buildings, and sail with your boat to discover new islands and secrets.

Key Features

Summer in Mara is a farming adventure, with an archipelago full of islands to explore.
Day and night cycle with climate events.
More than 100 quests to make the world a better place.
Over 20 characters to meet and trade with. Befriend them!
Improve your boat, make it bigger, better, and faster.
More than 150 inventory items to make, use, and trade.
Unlock new abilities, discover treasures, and meet all kind of people to help you trade, explore, and find new secrets in Mara.

Koa will need your help. With a basic set of skills, she can acquire new abilities and learn from the world that surrounds her. We want you to feel like you're growing up with Koa, bonding with her and with all the other people in the archipelago.

With new islands comes new people. You'll talk and trade with over twenty characters, each one with their own story and lives. They'll give you quests, hints about the world, or just anecdotes about their experiences and travels. Getting to know them is a significant part of the game, so we put much effort into making them unique and exciting.

But not everyone will be friendly. An evil corporation called Elit wants to conquer Mara and exploit the ocean. Napopo is one of their first victims, a strange creature that will seek Koa for help.

You'll be able to sail to new islands and find treasures and other secrets in the middle of the sea with your trusty boat, which you can upgrade with a little effort and time.
A demo for Summer of Mara is available now for PC via Steam and will launch for Switch in June.
Watch the trailer below.