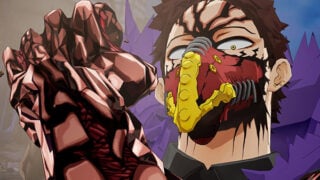 Bandai Namco will release a free update for My Hero One's Justice 2 this summer that adds a Photo Mode, the latest issue of V-Jump reveals.
In Photo Mode, you can freely select the stage and up to four characters to take photographs in either "Portrait Mode" (a group photograph) or "Action Scene Mode" (battle photographs). Customized characters can also be used. The scenery, emblems, and mottos you obtained playing the game can be used as stamps. There are a total of 15 frames and 14 filters.
My Hero One's Justice 2 is available now for PlayStation 4, Xbox One, Switch, and PC via Steam.
Thanks, Ryokutya2089.