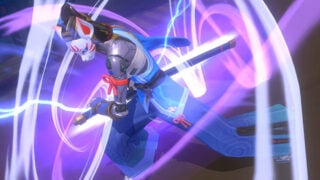 PM Studios will release NExT Studios-developed fighting game Metal Revolution for PlayStation 4, Xbox One, and Switch in Q4 2020, the company announced during the New Game+ Expo live stream. A PC version of Metal Revolution is also planned for release via Steam.
Here is an overview of the game, via PM Studios:
Metal Revolution is a new generation of fighting game. The minimalistic controls, deep gameplay, and the cyberpunk robot theme are designed to bring a fresh battle experience. The game is supported across all platforms and multiple languages to let players from around the world seamlessly enjoy fighting in the new gaming era! There is no room for those who hold back, no place for weakness. For the fighters who never flinch in the face of furious combat, welcome to Metal Revolution.