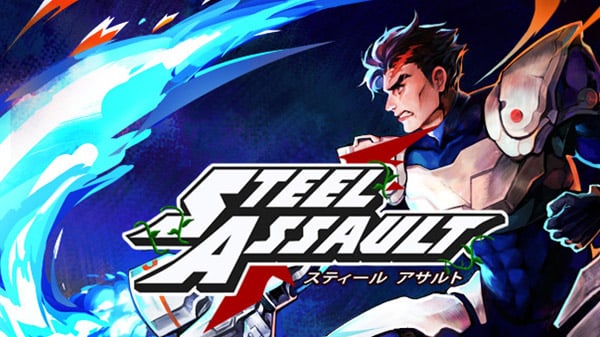 Manhattan-based studio Zenovia will release 16-bit action platformer Steel Assault for PC via Steam in 2020, the developer announced.
Here is an overview of the game, via its official website:
About

Punch, whip, and zipline your way through a post-apocalyptic America in this retro-style action platformer! Play as Taro Takahashi, a resistance soldier on a revenge mission against the dictator who lords over the ashes.

Key Features

Fast-Paced 2D Platforming – Dynamic, fluid side-scrolling combat with a stylish moveset and tons of enemies / bosses to fight.
16-Bit Post-Apocalyptic Style – A beautifully fleshed-out sci-fi world, rendered in detailed pixel art and backed by fiery frequency modulation-synthesized tunes.
Unique Zipline Action – A new twist on classic grappling-hook mechanics, opening up fun movement possibilities.
Classic Structure – No aimless wandering, straight-line corridors, or design-by-algorithm. Just hand-crafted stage-based action.
Watch a trailer below.