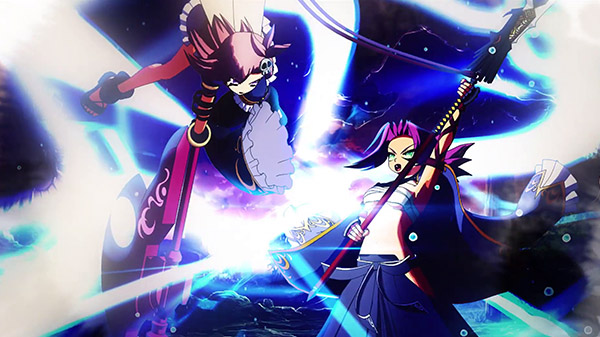 Publisher Degica Games and developer Unknown Games have launched the PC beta test for the Koihime Enbu RyoRaiRai Version 3 update. It will run until May 7.
To participate, simply purchase Koihime Enbu RyoRaiRai via Steam, open the game's "Properties" in your Steam Library, and choose "v3japanesebetatest" under the "Betas" tab to download the necessary updates.
Version 3 adds new playable character Xu Huang, new strategist Guo Jia, and the new stage "Luoyang." When development on Version 3 is complete, it will be available as paid downloadable content for both the PlayStation 4 and PC versions of the game. More details on the update are available here (in Japanese).
It should be noted that while all PC owners of Koihime Enbu RyoRaiRai are welcome to participate in the beta test, it is only available in Japanese and only supports Online Battle mode. To play in Training Mode, you can create a private matching room and select Training Mode. Keyboard configuration is also not available in the beta.
The PC version of Koihime Enbu RyoRaiRai is currently on sale at a 50 percent-off discount price of $9.99 via Steam until May 6. The PlayStation 4 version is not on sale.
Watch a trailer for Koihime Enbu RyoRaiRai Version 3 below.
Thanks for the tip, @jotamide.