Magical school and town life simulator Witchbrook reveals new look
A look at the game's new isometric pixel art world.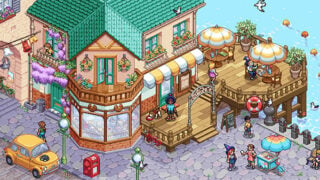 Chucklefish has revealed a new look for magical school and town life simulator Witchbrook, as well as opened the game's official website.
Here is how the game looks now: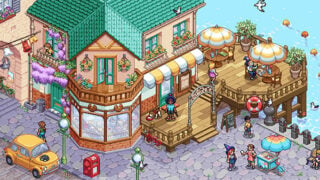 And here is how it looked before: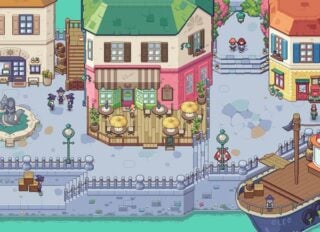 Here is an overview of the game, via its official website:
■ About Witchbrook

Experience the thrills and pitfalls of school-life in Witchbrook! Discover a spellbinding isometric pixel art world full of charm and intrigue in this richly detailed magical school and town life simulator.

Forge your own identity as a witch-in-training on the road to graduation. Build relationships with fellow students and townsfolk, develop your magical abilities by attending classes and completing assignments. Participate in extracurricular activities such as fishing, growing magical crops and foraging strange mushrooms. Master secret spells, make friends for life and unravel the mysteries of the school…

Who will be your best friend? Your rival? And your date for prom?

■ Frequently Asked Questions

Who is developing Witchbrook?

Witchbrook is being developed by London-based indie developer and publisher, Chucklefish!

When is it coming out?

Witchbrook is currently in development and so quite a while off yet, but rest assured we're working hard to bring Witchbrook to the world. We will share more information and updates when we can.

Chucklefish are proud to be a zero-crunch studio. This does mean that development will take longer than some people may be used to, but we truly believe that developers who are healthy and well-rested make better games!

What platforms will Witchbrook be available on?

No platforms are confirmed yet, but we'll keep you updated!

Where can I go for game updates?

We have a lovely Witchbrook community on our Chucklefish Discord server—join the conversation here! You can also follow us on Twitter, where we'll be posting about Witchbrook and our other games. Oh, and don't forget to sign up to the school's very own Witchbrook Oracle newspaper!
View a new set of screenshots at the gallery.