Japan games ratings board CERO announces one-month temporary closure
Upcoming game releases likely to be affected.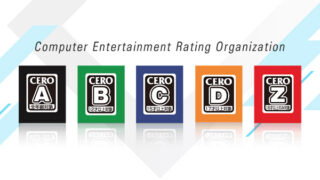 The Computer Entertainment Rating Organization, Japan's consumer games ratings board, has announced a temporary one-month closure from April 7 to May 6 in response to a COVID-19-related state of emergency declared by the Japanese government.
According to Automaton, publishers often submit digital titles to be rated by CERO around two to three months before release (scheduling differs per company), meaning that digital titles due out two to three months from now will likely be affected. Physical titles, on the other hand, are often submitted to be rated even earlier, meaning that titles due out after four months from now will likely be affected. That being said, not all publishers submit titles to be rated at the same time. Some titles due out after four months from now have already been rated and will not be affected.
Here is the full notice of temporary closure from CERO:
The government declared state of emergency regarding COVID-19, and the Governor of Tokyo asked people to refrain from going outside until May 6.

Since reviewers visit our office to conduct review, it is not possible for our staff and reviewer to work from home.

For this reason, all operations, including review (including those under review), will be suspended from today until May 6.

All staff will be on standby at home, and the office will be closed during this time. We will announce the resumption of business on our website.

We sincerely apologize for any inconvenience this may cause you, and thank you for your understanding.
Thanks, Games Talk.