Valorant closed beta begins April 7
Sign-ups available now.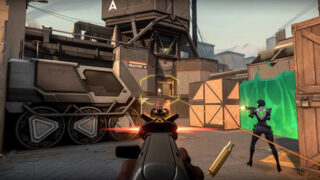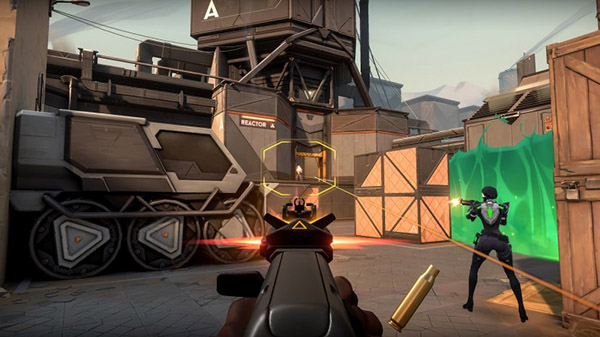 The closed beta for character-based first-person tactical shooter Valorant will begin on April 7 in North America, Europe, Russia, and Turkey, developer Riot Games announced. It will roll out to other parts of the world in the months thereafter.
To sign up for a chance to participate, you must register for a Riot Games account, link your account to your Twitch account, and Watch certain Valorant streams on Twitch for a chance to get access.
Here is an overview of the game and closed beta, via its official website:
■ About

Be the First

Want in on the Valorant Closed Beta? Get a Riot account, link it with a Twitch account, and watch streams for a chance to get in.

Where Precise Gunplay Matters

Here's what we think it takes for you to trust a game enough to invest: 128-tick servers, at least 30 frames per second on most min-spec computers (even dating back a decade), 60 to 144-plus frames per second on modern gaming rigs, a global spread of datacenters aimed at <35ms for players in major cities around the world, a netcode we've been obsessing over for years, and a commitment to anti-cheat from day one.

Shooting in Valorant is precise, consequential, and highly-lethal – we want you to win on your skill and strategy alone.

…But Creativity is Your Greatest Weapon

Imagine this: tactical shooter meets hypernatural powers. Everyone's got guns and a unique set of abilities, so how do you beat someone with the speed of wind? Use your own moves to outplay them and beat them to the shot. Valorant is a game for bold strategists who dare to make the unexpected play, because if it wins, it works.

■ FAQ

01. When does Valorant launch?

Summer 2020

02. How do I get into the Closed Beta?

Link your account to your Twitch account (don't have one? Create one here).

03. In what regions will Valorant be available to play?

Valorant is starting its rolling Closed Beta on April 7, beginning with Canada, United States, Turkey, Russia, and Europe. We'll roll out to other parts of the world in the months thereafter.

04. Is Valorant going to be free to play?

Valorant is entirely free to play, but you can purchase in-game cosmetics.

05. Can I run Valorant on my PC?

Valorant is optimized to perform on a wide variety of PC hardware, allowing for a global audience to compete

Minimum Spec – 30 frames per second:

CPU: Intel Core 2 Duo E8400
GPU: Intel HD 3000

Recommended Spec – 60 frames per second:

CPU: Intel i3-4150
GPU: Geforce GT 730

High-end Spec – 144+ frames per second:

CPU: Intel Core i5-4460 3.2GHz
GPU: GTX 1050 Ti

PC hardware requirements:

Windows 7/8/10 64-bit
4GB RAM
1GB of VRAM

06. Can you guarantee I'll have 35ms of ping or less?

No guarantees. While we're trying to get data centers up all around the world to maintain low latency for all Valorant players, we know there are some places we just can't get a datacenter close enough, which means your ping may be higher. This could either be because there aren't enough players where you are, or it's difficult to get a physical datacenter established in that region (security issues, political stability, etc).
Valorant is due out for PC this summer.
Watch a new developer diary below.