Namcot Collection announced for Switch
Due out in June in Japan.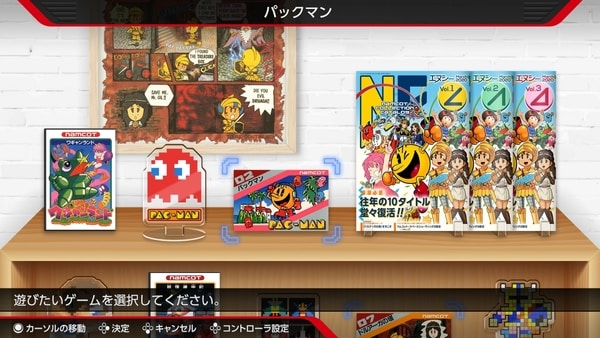 Bandai Namco has announced Namcot Collection for Switch. It will launch on June 18 in Japan.
Namcot Collection is a collection featuring various Namcot titles. ("Namcot" was the brand name that Namco used for its console games publishing business from 1984 to 1995.) Each title will be available for purchase individually within the collection. Here is the breakdown:
Namcot Collection is a free download and includes Wagyan Land.
Each game within the collection can be purchased individually as downloadable content from the Nintendo eShop.
You can collect and customize the games you purchase on your personal digital shelf.
The first round of available games are as follows:
Each game is equipped with new features such as the ability to stop the game and save at any time, a rewind feature in case you make a mistake, screen settings to switch between various screen modes, and more.
In addition to the digital edition, a physical edition of Namcot Collection including every title in the first round of releases plus a secret bonus title will also be available for 2,400 yen.
Watch the announcement trailer below. Visit the official website here.