Masahiro Ito working on new title as core member
"I can tell you nothing yet," Ito says.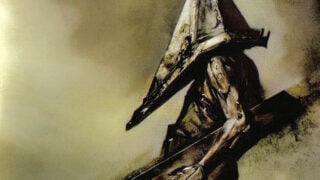 Silent Hill series monster designer Masahiro Ito is working on a new title as a core member, the illustrator said on Twitter.
"I'm working on a title as a core member," Ito tweeted. "I hope the title won't be cancelled."
In a followup tweet, Ito said, "About that, I can tell you nothing yet."
The illustrator also wished everyone "a happy belated New Year" in a tweet 30 minutes later featuring concept artwork from a cancelled, Russia-set retro science-fiction horror game once in development at Sony Interactive Entertainment. Ito previously shared the artwork in a now deleted tweet in March 2017, but it was used as his website's background image since February 2012. In 2018, Ito confirmed that the title was in development from 2008 to 2010 before it was shelved. It is unknown whether the artwork is related to the new title Ito is working on.
Ito was a monster designer and background designer on the original Silent Hill, before adding role of art director for Silent Hill 2 and Sill Hill 3. He last worked on NightCry as a monster designer in 2016, and Metal Gear Survive as a creature designer in 2018.