The Game Awards 2019 to feature 'around 10 brand new game announcements' [Update: More than 10, possibly 15]
Show to run about two-and-a-half hours.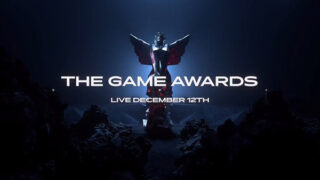 The Game Awards 2019 will feature around 10 new game announcements, awards show creator Geoff Keighley said in a Reddit AMA.
"We have a bunch of brand new games being announced at the show—I think there are around 10 new games / projects being revealed if you want to count the things that no one has heard about yet," Keighley said in response to a question about how many reveals to expect at the show. "As always the internet has a lot of really bad information out there about what you think is at the show… but it sure is fun to read."
One of those announcements was previously confirmed to be the debut title from developer Wolfeye Studios, which was established by former Arkane Studios directors.
Keighley also confirmed that recently leaked Resident Evil 3 remake is not one of the announcements.
"There are no plans (never were) to do anything with Resident Evil 3 at the show," Keighley said. "A lot of these 'leaks' are completely wrong. Nothing about our show has leaked as of this writing."
Asked if there are "any reveals that will surprise the hell out of everyone watching" or "any trailers for games people have been waiting forever for," Keighley replied, "Dangerous questions! I'm not sure, everyone reacts differently to things. We're just trying to make the best show we can based on the content available to us!"
The Game Awards 2019 will broadcast live on December 12 at 5:30 p.m. PT / 8:30 p.m. ET via YouTube, Twitch, Mixer, Facebook, Twitter, and various other platforms. According to Keighley, it will run about two-and-a-half hours. View the nominees here.
Update 12/06/19 at 7:10 p.m.: Speaking in a newly posted Twitter video, Keighley said, "there's more than 10 new games being announced, I think there's actually 15 or something."