The Grisaia Trilogy for Switch debut trailer
Collection due out on November 7 in Japan.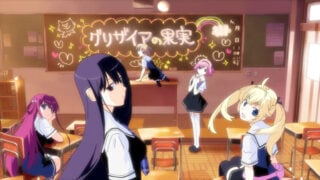 Protoype has released the debut trailer for The Grisaia Trilogy for Switch.
The collection includes The Fruit of Grisia, The Labyrinth of Grisaia and its "After Story," "The Cocoon of Caprice," and "Shot Short Scenario" stories, The Eden of Grisaia and its "The Seed of Blanc Aile" and "Prologue" stories, and the side episodes The Leisure of Grisaia, The Afterglow of Grisaia, and The Melody of Grisaia.
All games support the ability to switch between English and Japanese text, including the game itself, settings, digital manual, and more. Voice-overs are Japanese-only. There is also full touchscreen support, as well as one-handed play with a single Joy-Con (R).
The Grisaia Trilogy is due out for Switch on November 7.
Watch the trailer below.