TGS 2019 tops 262,076 visitors
Tokyo Game Show 2020 set for September 24 to 27.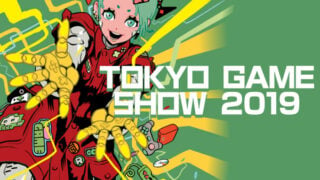 Total attendance for Tokyo Game Show 2019 topped 262,076 visitors, the Computer Entertainment Supplier's Association announced.
The the annual four-day exhibition ran from September 12 to 15 at the Makuhari Messe in Chiba, Japan. Here is an outline of the event, via the CESA:
Tokyo Game Show 2019 with a theme message "One World, Infinite Joy" exhibited the record scale of 2,417 booths consist of 655 exhibitors, which covered a broad range of new game and service platforms including consoles, smartphones and PCs.

The keynote featured the impact of 5G over game market, which made clear impression that 5G will expand e-Sports and cloud gaming market steadily.

Tokyo Game Show Business Matching System is newly revamped and produced 1496 meetings which is more than twice as many as the last year. It proves that TGS has grown to play an ever more important role as a business hub in the international game market.
Here is a look at the numbers:
2019
2018
2017
September 12
(Business Day)
33,465
September 20
September 21
31,961
26,564
September 13
(Business Day)
34,977
September 21
September 22
36,356
31,512
September 14
(Public Day)
91,301
September 22
September 23
107,310
106,075
September 15
(Public Day)
102,333
September 23
September 24
123,063
90,160
Total
262,076
298,690
254,311
Tokyo Game Show 2020 will run from September 24 to September 27, 2020 at the Makuhari Messe.