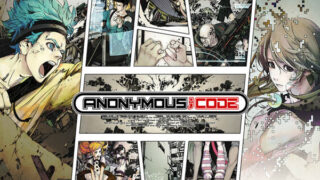 The latest issue of Weekly Famitsu has an interview with Mages president Chiyomaru Shikura, who shares the first update on ANONYMOUS;CODE since May 2017.
Get the tidbits below.
The recent management buyout was done so that we can continue working on all the projects we are currently working on. From now on, anything that comes out from both 5pb. and Mages will be consolidated into Mages by credit.
Our theme for the future is how can we merge animation and visual novels.
ANONYMOUS;CODE will not launch in 2019. But we don't want it out later than the 2020 Summer Olympics in Tokyo.
ANONYMOUS;CODE is the compilation of the Science Adventure series. Part of its role is to resolve the unanswered questions of the entire series. Certain characters from other titles in the series may appear.
I already have ideas in my head as far as three games ahead. I just have to do them one by one.
ANONYMOUS;CODE is planned for release on PlayStation 4, Switch, and PS Vita.
Thanks, Ryokutya2089.