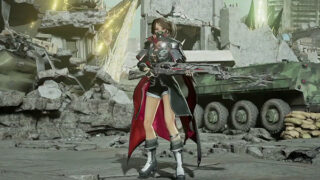 The latest "Weapon Focus" trailer for Code Vein introduces the bayonet weapon type.
The bayonet is characterized by its ability to attack with slash attacks at short range and shooting attacks at long range. With special attack methods that utilize steps, you can fight while managing your distance from the enemy.
Code Vein is due out for PlayStation 4, Xbox One, and PC on September 27. A demo is due out on September 3.
Watch the trailer below.