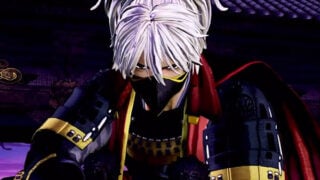 The eighth character trailer for Samurai Shodown introduces Yashamaru.
Here is an overview of the character, via Athlon Games:
As a young man from a fallen warrior family, this dark and brooding warrior is on the warpath against the Tokugawa shogunate who falsely convicted and executed his father. Utilizing the supernatural Tengu powers inherited from his family bloodline, and with his weapon Shanao in hand, Yashamaru defends the weak from those who would do them harm.
If you missed it, previous trailers introduced Haohmaru, Genjuro, Charlotte, Shiki, Ukyo Tachibana, Darli Dagger, and Nakoruru.
Samurai Shodown is due out for PlayStation 4 and Xbox One on June 25 in the Americas and Europe, and June 27 in Japan. Switch and PC versions are planned for release in Q4 2019.
Watch the trailer below.